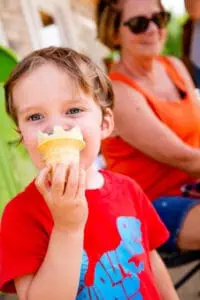 Welcome to Clearwater Park's Concession Stand, the ultimate destination for a quick and satisfying lunch experience. Whether you're in the mood for a savory bite or a refreshing treat, our diverse menu is guaranteed to please your taste buds. Step right up and discover our mouthwatering selection of hot foods and cold treats that will keep you coming back for more.
Savor the classics like juicy hot dogs and crispy nachos, expertly prepared to perfection and bursting with flavor. Our made-to-order pizzas are a definite crowd-pleaser, featuring a tantalizing combination of freshly baked crust, tangy tomato sauce, and a variety of delicious toppings. The aroma alone will make you crave a slice. Quench your thirst on those sunny park days with an ice-cold soft drink, available in a wide range of flavors.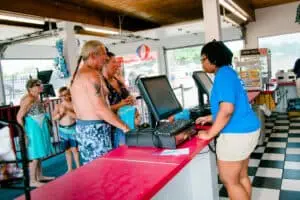 But that's not all – the true star of the show is Charlene's Homemade ice cream. Whether you prefer it in a cup, cone, pint, or quart, every creamy scoop is a testament to the craftsmanship and passion poured into each batch. With an extensive array of irresistible flavors, you'll find yourself tempted to visit daily just to try something new. And if you're looking for an extra special treat, our milkshakes will take your taste buds on a delightful journey, blending Charlene's ice cream into a creamy, dreamy concoction.
At Clearwater Park's Concession Stand, we take pride in serving high-quality food that not only satisfies your hunger but also leaves you with a smile. With our wide range of hot foods, cold treats, and Charlene's Homemade ice cream, you can embark on a culinary adventure that will make your park visit even more memorable. Don't miss the chance to experience the incredible flavors that await you at our concession stand. Join us today and treat yourself to a taste sensation like no other.