Exciting news awaits food enthusiasts and pizza lovers alike! Starting May 12, 2023, our Concession Stand will be unveiling a mouthwatering addition to our menu – made-to-order pizza! Get ready to embark on a culinary journey that will delight your taste buds like never before.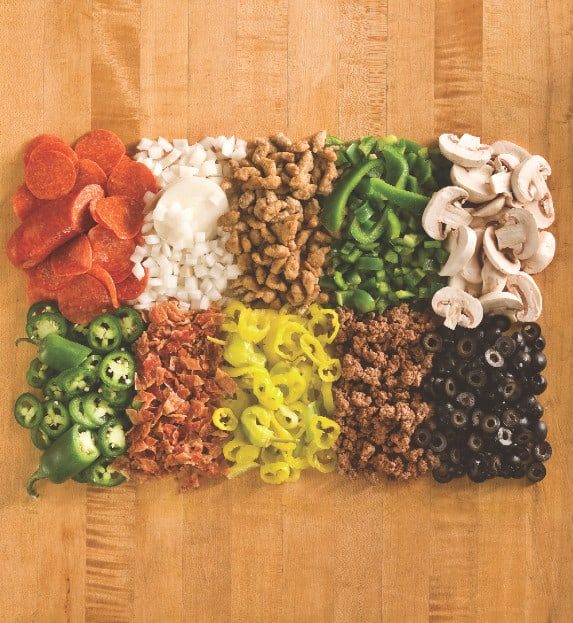 To celebrate this delectable addition, our made-to-order pizzas will be available on Friday and Saturday evenings from May 12 to May 26, as well as from September 8 to October 21, 2023. But that's not all! During the peak season, from Memorial Weekend to Labor Day Weekend, you can indulge in our delicious pizzas every single night.
The best part? Our made-to-order pizzas come with up to 10 toppings at no extra charge! Unleash your creativity and customize your pizza to your heart's content. Whether you prefer classic options like pepperoni, mushrooms, and onions or crave more adventurous choices like jalapenos, pineapple, and feta cheese, the possibilities are endless.
Rest assured, our pizzas are crafted with care, baked fresh, and made to order. Each slice delivers a piping hot, flavorful experience that will leave you yearning for more with every bite. Whether you're unwinding by the pool after a leisurely day or seeking a delicious treat following exciting adventures, our made-to-order pizza slices will be readily available for your convenience right at the pool area.
Make sure you don't miss out on this tantalizing addition to our Concession Stand menu. Gather your loved ones, invite your friends, and prepare to embark on a culinary adventure like no other. Mark your calendars and join us for an unforgettable dining experience starting May 12, 2023. We are eagerly awaiting the opportunity to serve you the best pizza in town!
Note: Please check the Concession Stand or contact us for specific details regarding operating hours and availability during your visit.